US wage growth hits nine-year high
http://www.bbc.co.uk/news/business-46072979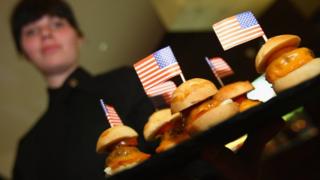 Wages in the US grew at their fastest pace for nine years last month, according to the latest official figures.
The US Labor Department said wages grew at an annual rate of 3.1% in October, accelerating from a rate of 2.8% the month before.
The economy also added 250,000 jobs last month, which was well ahead of analysts' expectations.
The unemployment rate remained unchanged at 3.7%.
Most sectors of the economy saw job gains, the Labor Department figures show.
The healthcare sector added 36,000 jobs, manufacturing 32,000 and construction 30,000.
Employment in the leisure and hospitality sector rose by 42,000 last month. That followed no change in September, which the Labor Department said was probably due to the impact of Hurricane Florence.