US suspects mother phoned police before attack
http://www.bbc.co.uk/news/world-us-canada-49275721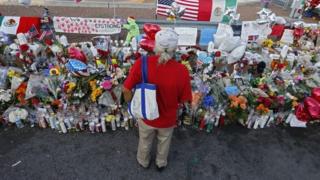 The mother of the man suspected of carrying out a mass shooting in El Paso, Texas called police weeks earlier worried about him owning a rifle.
Lawyers for the family of the alleged gunman, Patrick Crusius, told US media she was concerned about his fitness to possess the weapon.
The attack at a Walmart store left 22 people dead, most of them Hispanic.
Mr Crusius surrendered at the scene and the attack is being investigated as a possible hate crime.
Police believe the 21-year-old drove 10 hours from his home in a Dallas suburb to carry out the shooting. He has been charged with capital murder and prosecutors are seeking the death penalty.
The suspect is believed to be the author of a text posted shortly before the attack which said it was a response "to the Hispanic invasion of Texas".
His mother is said to have contacted police to express concern about him owning a weapon, given his age, maturity and experience handling firearms.
But lawyers for the Crusius family stressed that the phone call was "informational" in nature, and not due to worries he could be a harm to others.
"This was not a volatile, explosive, erratic behaving kid," Chris Ayres told CNN. "It's not like alarm bells were going off."
The weapon used in the attack was purchased legally, police say, and the suspect was able to carry it into the Walmart because of the state's "open carry" laws.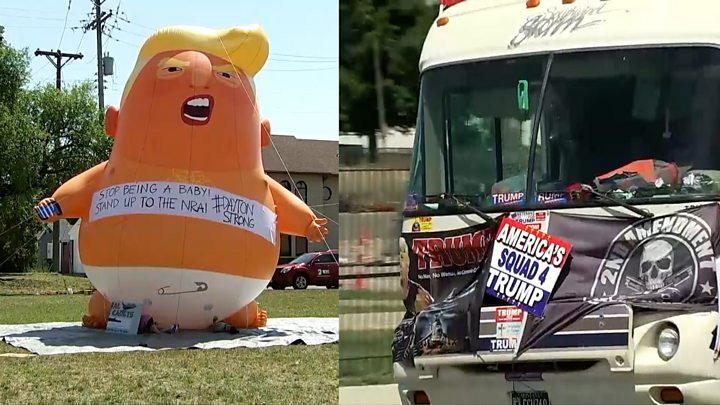 It is not clear if the weapon used in the attack was the same one the suspect's mother contacted police about.
Patrick Crusius' family issued a statement condemning the shooting earlier in the week.
"Patrick's actions were apparently influenced and informed by people we do not know, and from ideas and beliefs that we do not accept or condone, in any way," it said.
On Wednesday, Mr Trump visited El Paso and Dayton, Ohio, a city which saw its own mass shooting just hours on from the attack in El Paso.
He met victims and emergency staff but faced protesters who say his rhetoric is fuelling the kind of racism that may be behind the El Paso attack.
Are red flag laws a solution?
President Donald Trump and other lawmakers have suggested so-called red flag laws as a way to prevent mass shootings.
The policy would allow authorities to take firearms from individuals who pose a serious risk to themselves or public safety.
But some gun rights advocates say allowing law enforcement to take firearms would go against the US constitution, which protects the right to bear arms.
Seventeen US states have some kind of red flags laws and it is unclear how the president might expand them nationally.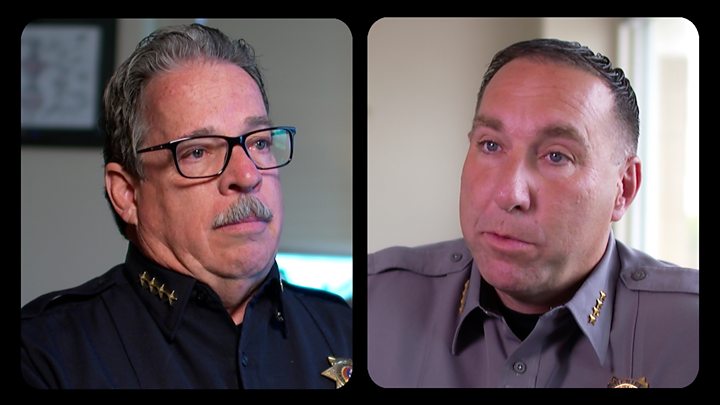 Ohio's Republican governor – who was approved by the National Rifle Association during his campaign – has proposed a modified red flag law that emphasises the gun owner's due process rights.
Democrats have also pushed for universal background checks for firearm purchases. The House of Representatives passed legislation on enhanced background checks earlier this year, but it has yet to be taken up by the Republican-controlled Senate.