Terror attacks stopped momentum – Trump
http://www.bbc.co.uk/news/world-us-canada-46074189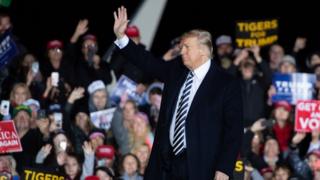 President Donald Trump has blamed two terror attacks against public figures and worshippers at a synagogue for slowing Republican political momentum.
Speaking at a rally in Missouri on Thursday, Mr Trump said "two maniacs" stopped a "tremendous momentum".
The president did note that taking care of people was more important.
Mr Trump's remarks, called callous by critics, come as the country prepares for mid-term elections next week that could shift power on Capitol Hill.
"We did have two maniacs stop a momentum that was incredible, because for seven days nobody talked about the elections," Mr Trump said during his closing remarks. "It stopped a tremendous momentum."
He added: "More importantly, we have to take care of our people, and we don't care about momentum when it comes to a disgrace like just happened to our country."
"But it did nevertheless stop a certain momentum, and now the momentum is picking up."
Critics were quick to condemn the president for appearing to care more about the elections than the victims.
Former Obama speechwriter Jon Favreau called Mr Trump's remarks "revolting" in a tweet.
Last month, the president had also referenced a slowing Republican momentum thanks to "this 'Bomb' stuff".
Mr Trump has tried to ramp up that momentum among his base by making immigration the key issue of this year's mid-term elections.
However, despite escalating his rhetoric on the matter – including making controversial statements about amending the constitution via executive order – he has yet to enact any policies.
The 6 November elections could see Republicans cede power in both chambers of Congress, as well as in governorships across the country, to Democrats.
'Two maniacs'
In the last several weeks, the US has faced the worst anti-Semitic attack in the country's history as well as pipe-bombs mailed to top Democrats and public figures critical of Mr Trump.
The president did not name the "two maniacs" involved, suspected gunman Robert Bowers and alleged mail bomber Cesar Sayoc.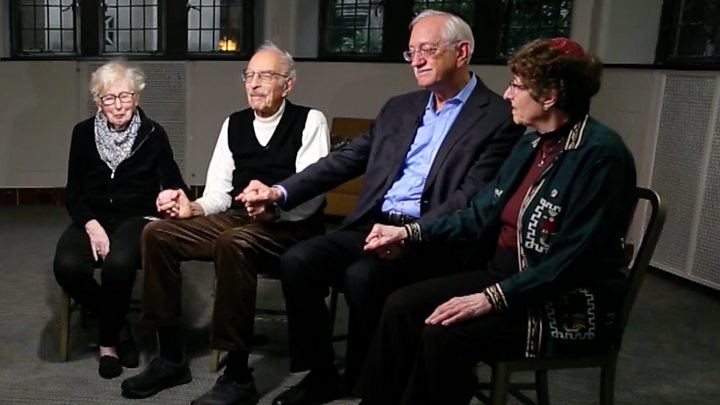 Mr Bower pleaded not guilty on Thursday to 44 federal violence and hate crime charges.
Last Saturday, Mr Bowers allegedly walked into the Tree of Life Synagogue in Pittsburgh, Pennsylvania, armed with multiple firearms, and began gunning down worshippers.
Eleven victims were killed and six people, including police officers, were injured in the attack. Mr Bowers told police after he was arrested that he had wanted to kill Jews.
The last of the funerals for the victims will take place on Friday.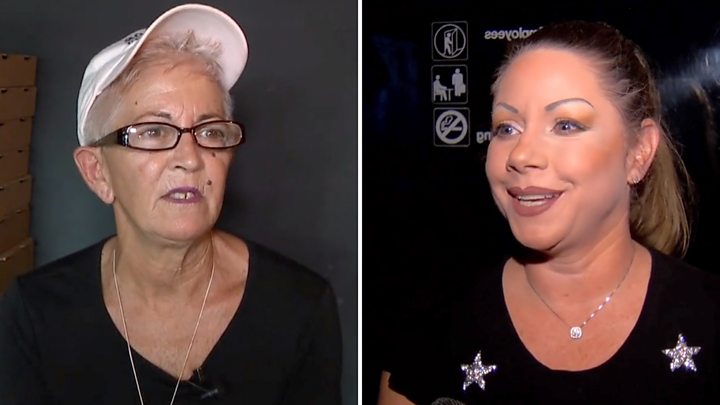 At the end of October, Mr Sayoc was arrested following a mail bomb spree which saw 14 devices mailed to critics of Mr Trump, including former President Barack Obama and former Secretary Hillary Clinton.
Democrats have said Mr Trump's violent language towards his opponents incited Mr Sayoc to target those individuals.
On Friday, Mr Sayoc is scheduled to appear in court for a hearing.