Stranded motorist' in GoFundme case allegedly texted friend, 'shush about the made up stuff': report
https://www.foxnews.com/us/woman-of-new-jersey-couple-allegedly-texted-friend-after-gofundme-campaign-launch-saying-shush-about-the-made-up-stuff-report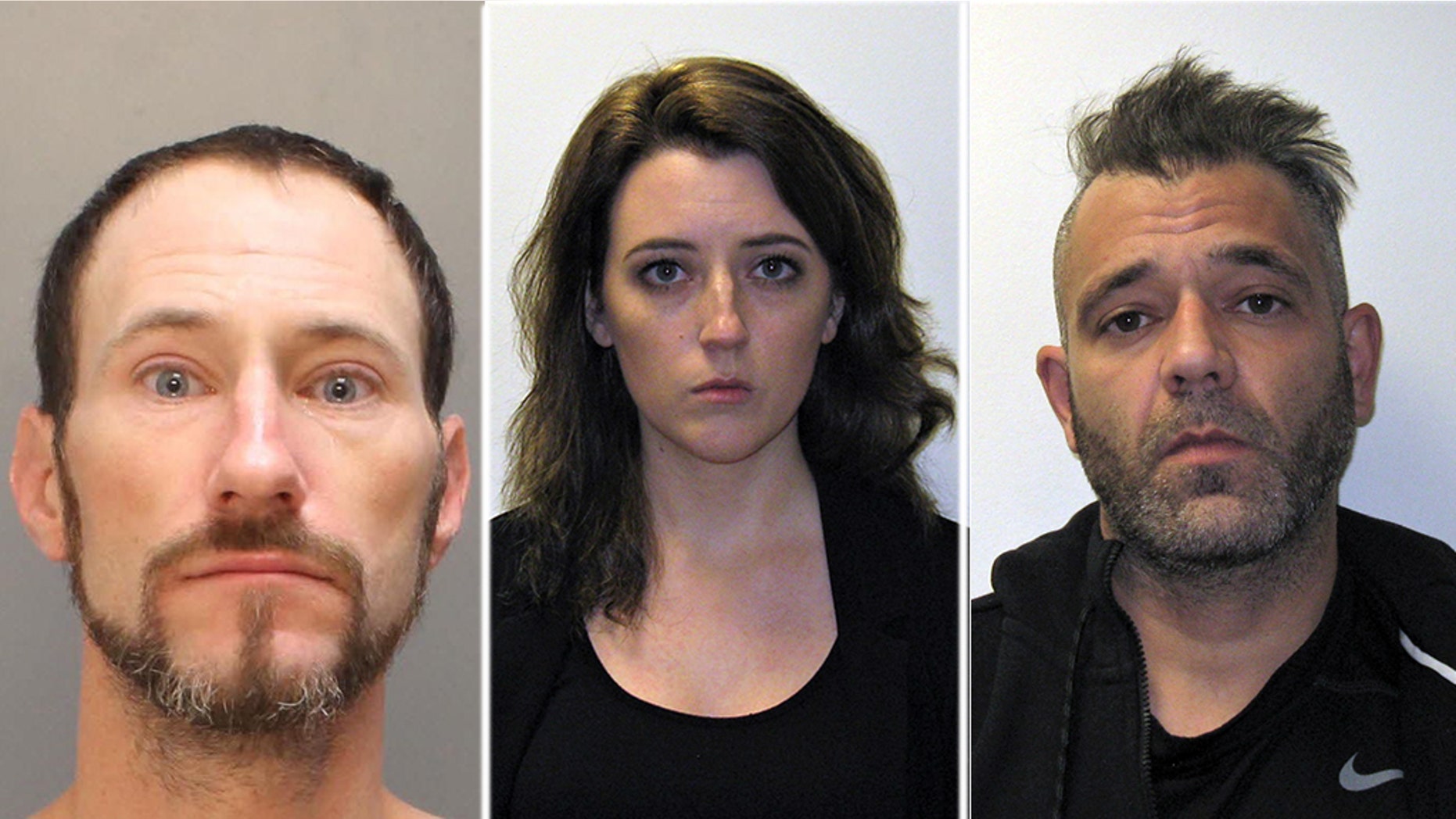 A New Jersey woman who prosecutors say was part of an elaborate conspiracy to dupe GoFundMe donors of more than $400,000 text messaged a friend about the GoFundMe page and said to, "shush about the made up stuff," a prosecutor said Thursday.
Burlington County Prosecutor Scott Caffina said that that within hours of the Nov. 10 campaign launch, Kate McClure texted a friend saying that the majority of the story was fabricated, according to NBC 10 Philadelphia.
"Ok, so wait. The gas part is completely made up. The guy isn't," McClure allegedly texted the friend after the campaign went live. "So shush about the made up stuff," she said, according to Caffina.
McClure, her boyfriend Mark D'Amico and homeless veteran Johnny Bobbitt are facing criminal charges of conspiracy and theft by deception, in what Caffina said "hoodwinked an awful lot of people," the station reported.
Authorities believed that the three met at least a month before the campaign launched, NBC 10 reported.
The couple surrendered to law enforcement Wednesday night and were released.
Bobbitt was arrested Wednesday night by U.S. marshals in Philadelphia and remained in custody Thursday on probation detainers and a $50,000 bond.
On Thursday, James Gerrow, another attorney for McClure released a statement on behalf claiming that she was unaware of the alleged false story and that D'Amico and Bobbitt used her, according to the station.
"I'm confident that in the end the evidence will reveal that Kate had only the best intentions," Gerrow said. "She was used by Mr. D'Amico and Mr. Bobbitt and she thought throughout that this money was going to a homeless veteran. She was unaware that they had concocted this scheme. It wasn't until September when meeting with prosecutors that she came to realize that she had been used by both of them."
The story originated in November 2017 when Johnny Bobbitt, a homeless military veteran, was reported to have given his last $20 to Kate McClure, a stranded motorist on the side of the road in Philadelphia.
In an effort to thank Bobbitt for the kind gesture, McClure and her boyfriend, Mark D'Amico, created a GoFundMe account for him, which ultimately raised $400,000 from more than 14,000 people.
Now, all of the money raised through the crowdfunding website will be refunded to the donors, Coffina said.
Fox News' Elizabeth Zwirz and The Associated Press contributed to this report.