Newark International Airport grounds all flights due to airport emergency
https://abcnews.go.com/US/newark-international-airport-grounds-flights-due-airport-emergency/story?id=64036031
Newark Liberty Airport reopened Saturday morning after it grounded all flights into and out of the airport due to an "airport emergency" for the second time in two weeks.
Interested in
Airlines?
Add Airlines as an interest to stay up to date on the latest Airlines news, video, and analysis from ABC News.
"Full flight activity restored @EWR, United aircraft forced to make emergency landing has been removed from the runway. Expect residual delays. Thunderstorms to the west beginning to impact @EWR flight schedule, check with your carrier for flight status," the airport tweeted at 2:16 p.m. Saturday.
At about 8:20 a.m., United Flight 2098, which is an Airbus 319, landed on Runway 22L at Newark, a law enforcement source told ABC News. The aircraft departed LaGuardia airport for Houston but was diverted to Newark with a hydraulic issue.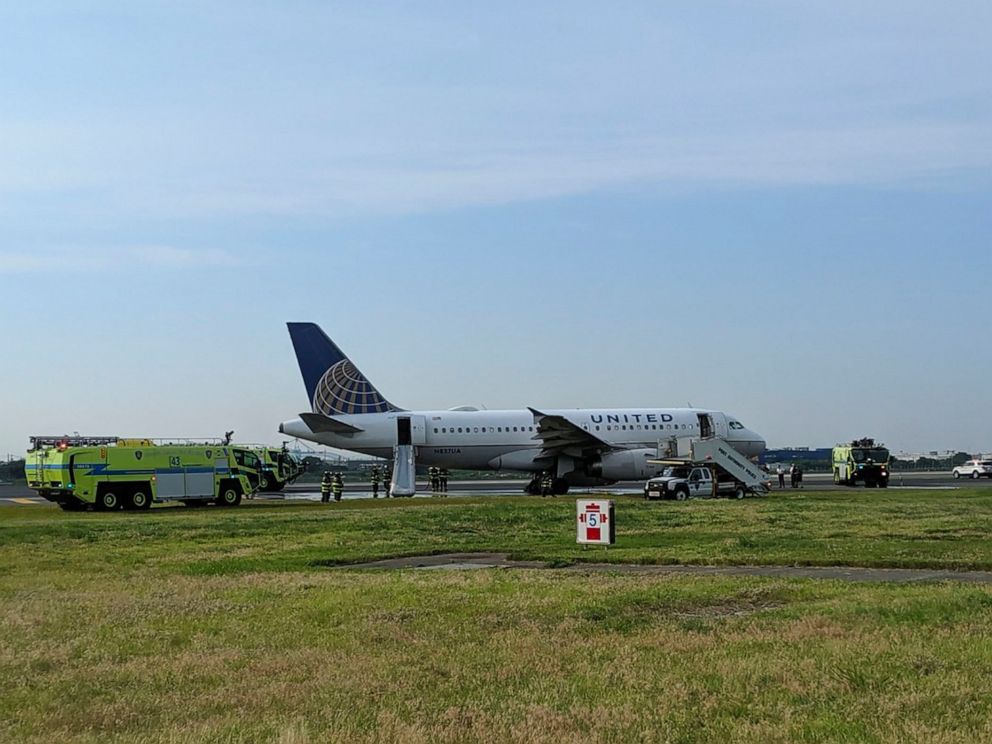 Upon landing, the left main gear tires blew and the front landing gear was damaged and the aircraft was evacuated, the source said. There were 133 people on board, including crew, who were taken to Terminal C.
The law enforcement official said that 13 minor injuries were reported, and that the injured travelers were evaluated at the scene and released without requiring any further medical attention.
!callout mobile=[false] url=[https://abcnews.go.com/US/arrivals-newark-airport-hold-due-drone-activity-source/story?id=60553490] text=[(MORE: Operations resume at Newark Airport after drone activity causes ground stop)]/>
The ground stop is the second such incident at Newark involving United Airlines in as many weeks.
On June 15, a United Airlines flight skidded off the runway upon landing, causing a temporary halt in flights. That incident involved a different kind of aircraft — a Boeing 757-200.