Maximum Securitys disqualification at the Kentucky Derby makes history
https://abcnews.go.com/Sports/maximum-securitys-disqualification-kentucky-derby-makes-history/story?id=62827754
Dubious history was made on Saturday at the Kentucky Derby as the winning horse was disqualified for an on-track violation for the first time.
Interested in
Triple Crown?
Add Triple Crown as an interest to stay up to date on the latest Triple Crown news, video, and analysis from ABC News.
Minutes after Maximum Security crossed the finish line at Churchill Downs and became the 145th winner, multiple riders filed objections to the victory.
Flavien Prat, the jockey of Country House, filed a rider's objection claiming that Maximum Security veered out of his path in the final turn, which was upheld following a lengthy review. Country Horse became the second-biggest long shot to win in the race's history at 65-1.
"As far as the win goes, it's bittersweet. I'd be lying if I said it were any different," said Prat during a press conference where he admitted to filing the "foul."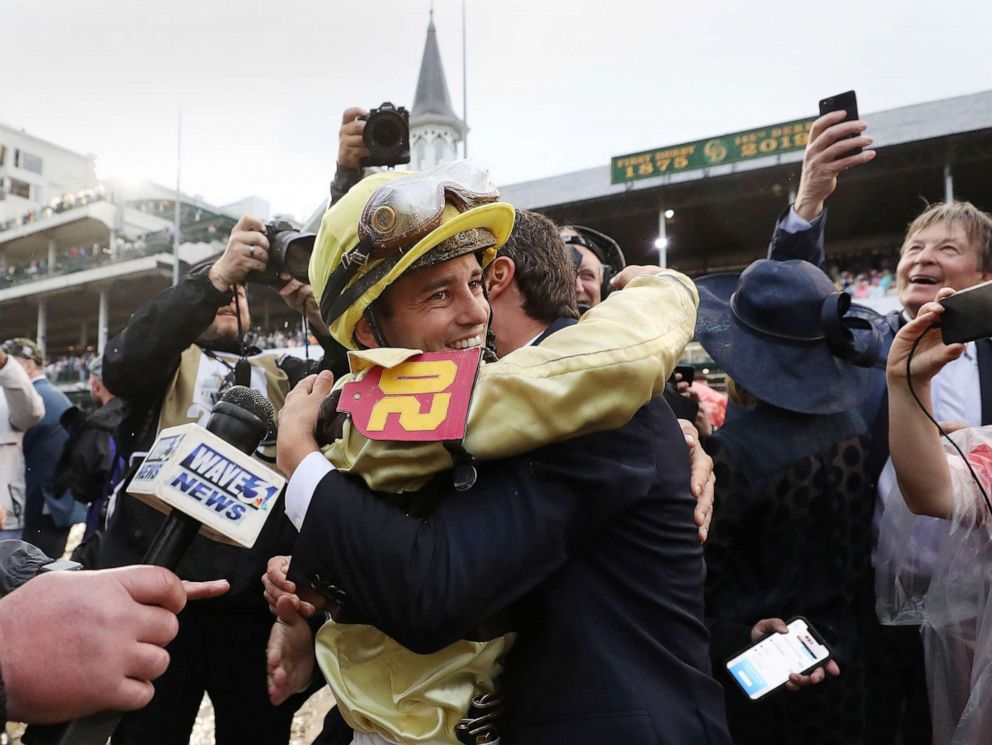 Prat claimed that Maximum Security ducked out in the final turn and forced several horses to steady. War of Will came perilously close to clipping heels with Maximum Security, which could have caused a chain-reaction accident.
"You always want to win with a clean trip and have everybody recognize the horse as the very good horse and great athlete that he is. I think due to the disqualification some of that is diminished," said Prat.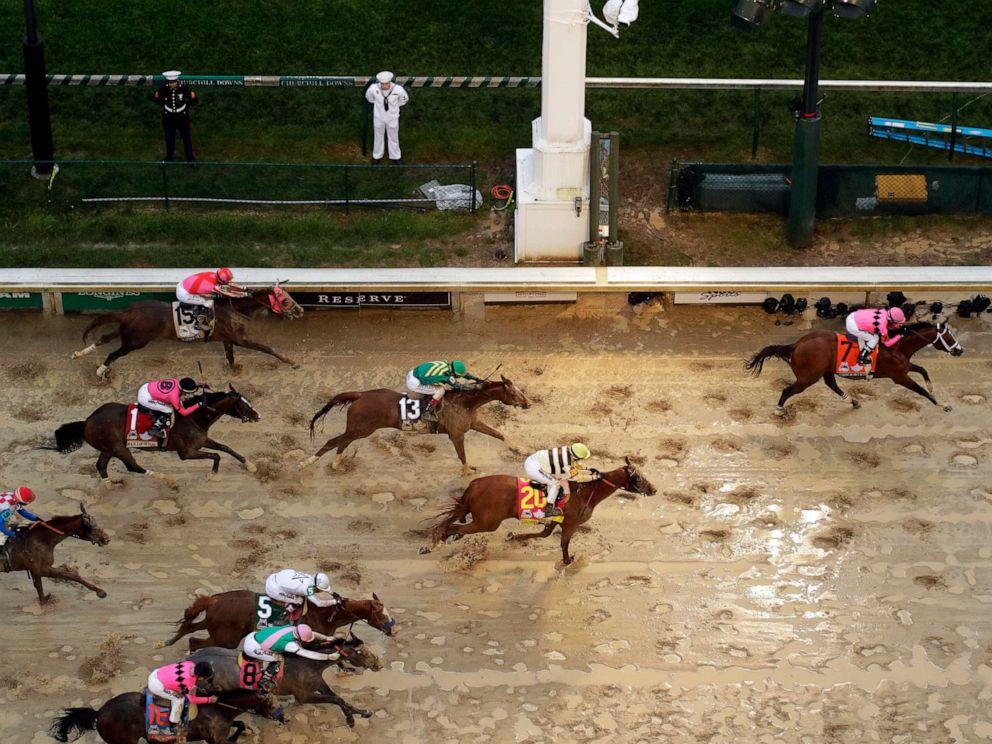 Within an instant, Maximum Security's title was revoked making Prat's horse the winner. The winner took home $3 million, a three-fold increase from recent years' winners.
"The riders of the 18 and 20 horses in the Kentucky Derby lodged objections against the seven horse, the winner, due to interference," Barbara Borden, chief steward for the state of Kentucky, said in a short statement to the press. "Turning for home, leaving the quarter pole. We, we had a lengthy review of the race. We interviewed affected riders, we determined that the seven horse drifted out and impacted the progress of number one, in turn, interfering with the 18 and 21.
"Those horses were all affected we thought by the interference," Borden added. "Therefore we unanimously determined to disqualify number seven, and place him behind 18. 18 being the lowest placed horse that he bothered, which is our typical procedure."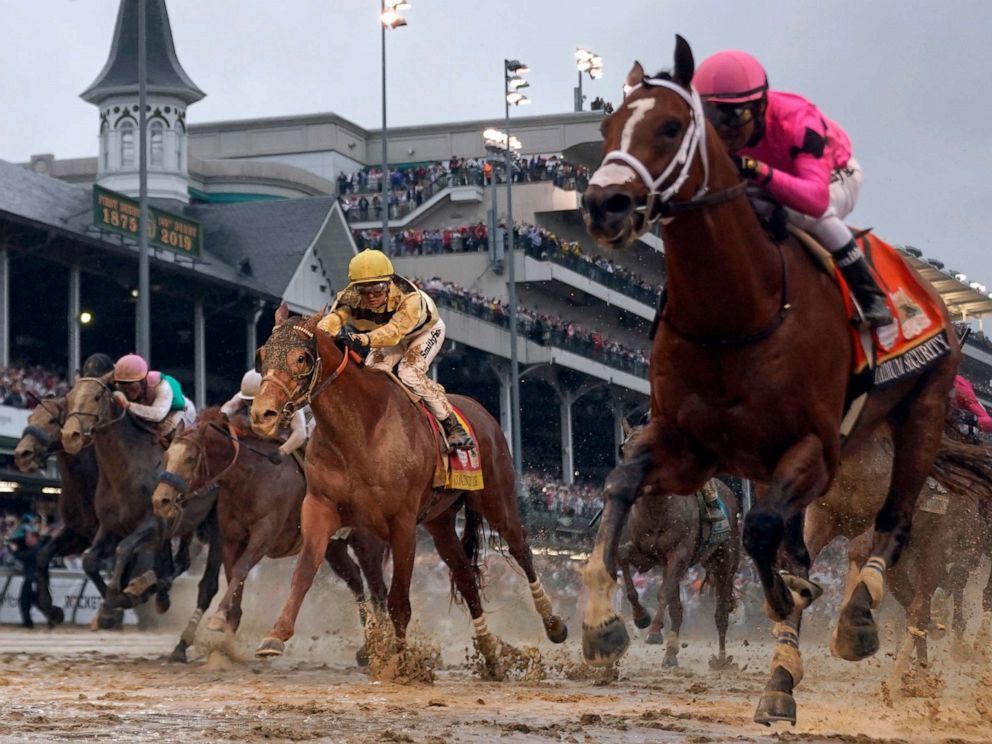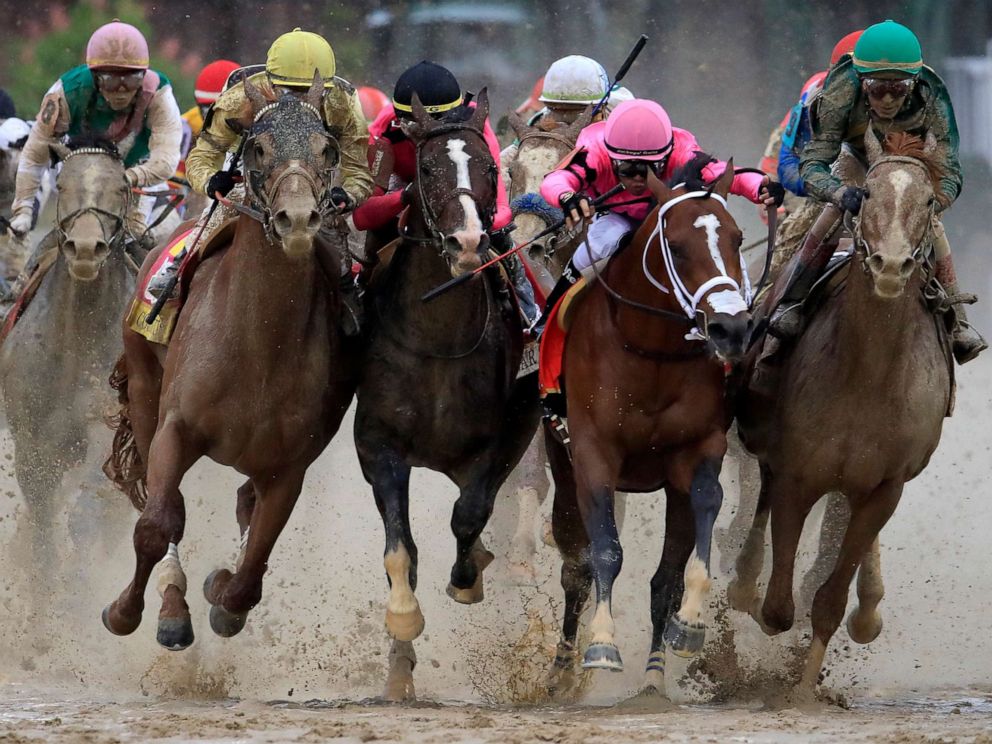 The only other time a winner was disqualified in Kentucky Derby history was not for an on-the-track violation.
In 1968, Dancer's Image, the first-place finisher, tested positive for a prohibited medication, and Kentucky state racing officials ordered the purse money to be redistributed, according to the AP. Forward Pass got the winner's share. A subsequent court challenge upheld the stewards' decision.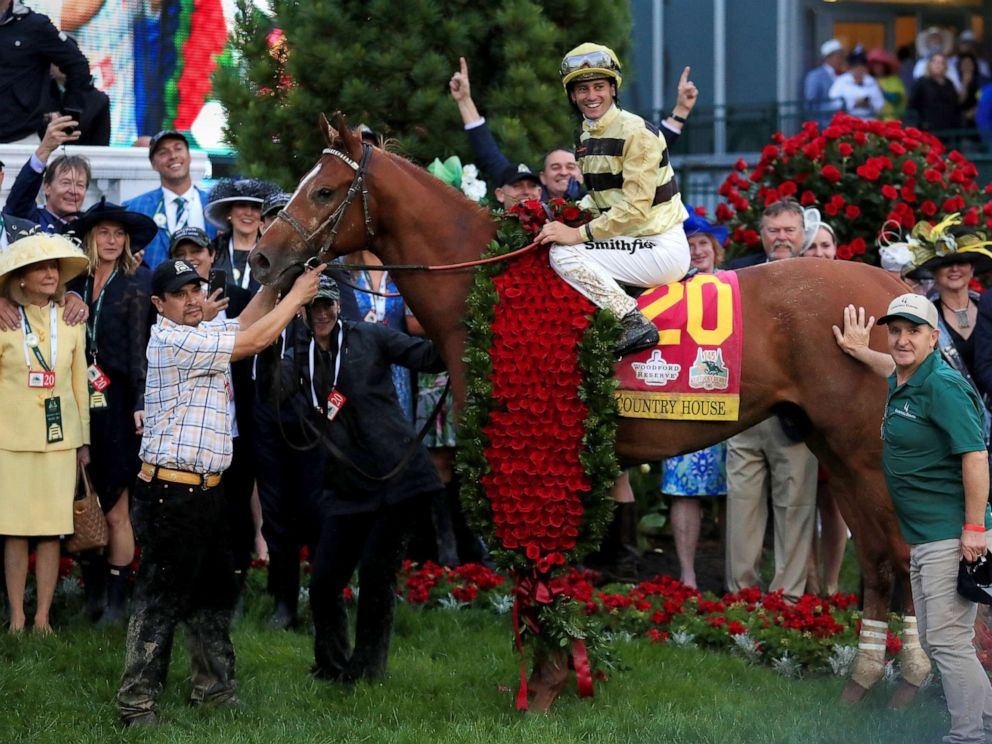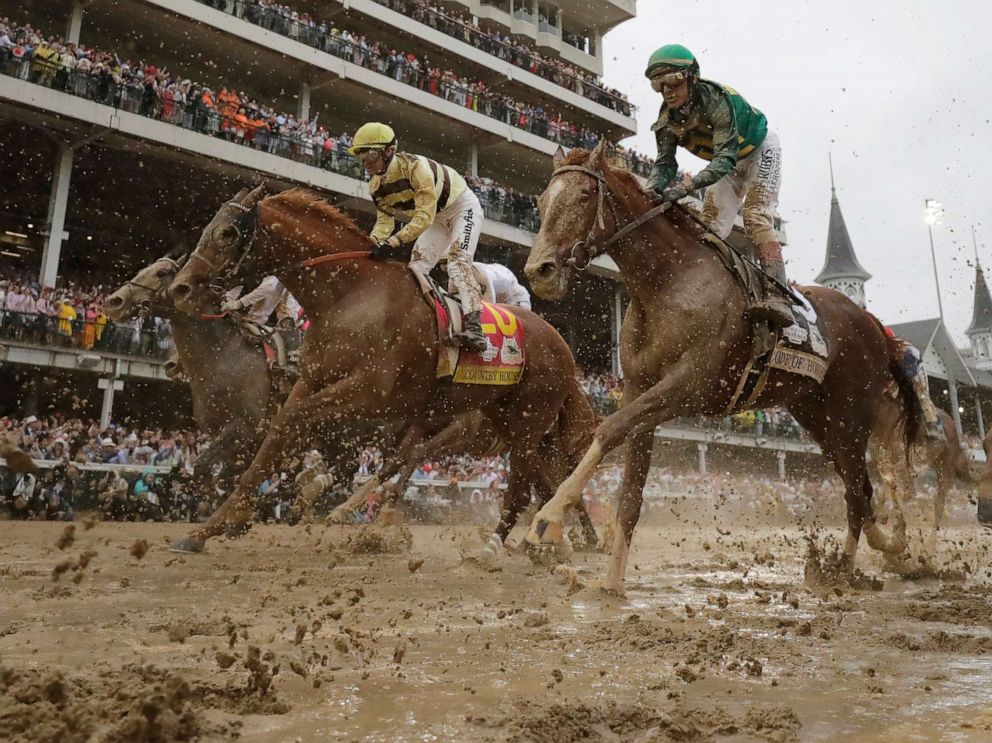 The shifting victor of course changed a lot of bettors' futures as well.
A record $250.9 million was wagered on the race across all platforms — online and at the track — an increase of 11% from last year, according to the track.