Jacqueline Bisset praises Sarah Jessica Parkers sheer talent, says Steve McQueen was like an alley cat
https://www.foxnews.com/entertainment/jacqueline-bisset-describes-working-with-sarah-jessica-parker-frank-sinatra-and-steve-mcqueen
Jacqueline Bisset was carried away by Sarah Jessica Parker's talent.
The 74-year-old British actress worked alongside the "Sex and the City" star in the drama "Here and Now," currently in theaters, which tells the story of a jazz vocalist (Parker's character) preparing to release a new album only to receive a grim health diagnosis. Bisset plays the musician's meddling mother.
"I didn't get to know her well, but I was surprised by her sheer talent," Bisset said, referring to 53-year-old Parker. "She does many, many things. People talk about this role as a great one for her. It's a more serious role for her. But she's been so good in so many of the other things she's done," she told Fox News.
"Her acting is so cheerful, but she has a lot of subtexts," she added. "There are many facets to her acting. I think… the fashion side of her career is very much pushed. I think it hides some of her talents sometimes. I think she's a very good actress and I enjoyed working with her."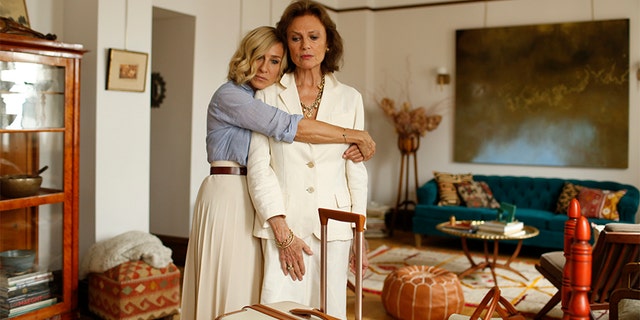 Bisset said that aside from the opportunity to work with Parker, the script for "Here and Now" just felt right to the veteran movie icon.
"To play her mother seemed fun," explained Bisset. "She's a mother, an annoying mother, which makes me laugh. There's always something about the relationship between mothers and daughters that can go in any direction, of course. But I do find it funny when the mother annoys the daughter. And that's what I'm playing. I come to visit her and I don't know what she's going through. I'm just carrying on as if life is only about me. My character is a little bit self-involved, which I find funny too."
And Bisset has every right to be picky about roles these days. Bisset has been appearing in films since the mid-'60s and has also worked with celebrated directors, including John Huston and George Cukor. One of her earliest films was the 1967 James Bond spoof "Casino Royale" where she seduced audiences as Miss Goodthighs.
"I was just very grateful to have the work!" she recalled to Fox News. "I was very young and I got to work with some interesting people. Orson Welles was in that film. It was amazing to meet him. Peter Sellers. Lots of stars were on it. Ursula Andress. It was great. There were a lot of girls and we had these small parts. They weren't good parts, but it gave us money and we got to meet all these stars. And I did have a scene with Peter Sellers. A whole scene, as opposed to standing around and doing nothing."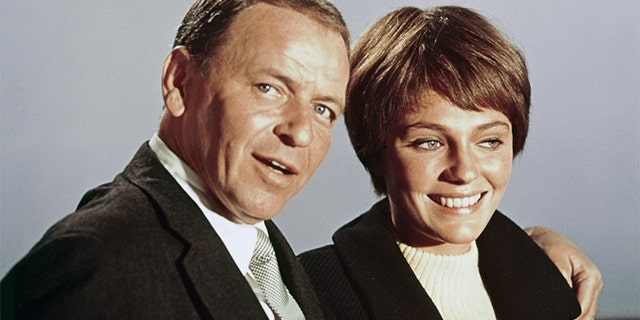 It didn't take long for Hollywood to keep Bisset busy. In 1968, she found herself working with Frank Sinatra in "The Detective." It was a difficult time for ol' blue eyes, who was facing personal woes when he took on the film. Sinatra had separated from his third wife Mia Farrow after he objected her starring in Roman Polanski's "Rosemary Baby" over "The Detective." Soon after, The Guardian reported, Sinatra sent over divorce papers to Polanski's set.
Bisset didn't know what to expect from Sinatra. Fortunately, she was pleasantly surprised.
"I was standing on the beach because we had our first scene on the beach," she said. "He had a cup of tea in his hand and said, 'Would you like a sip? I'm Frank Sinatra.' I thought that was amazing. He was so well-known. And yet very sweet. He was very straightforward. He shook my hand and gave me a sip of his tea. I stood there like an idiot really. I just thought, 'This is Frank Sinatra and he's now talking to me.' I couldn't believe it."
Bisset added that throughout filming, Sinatra was "very protective" of the budding starlet.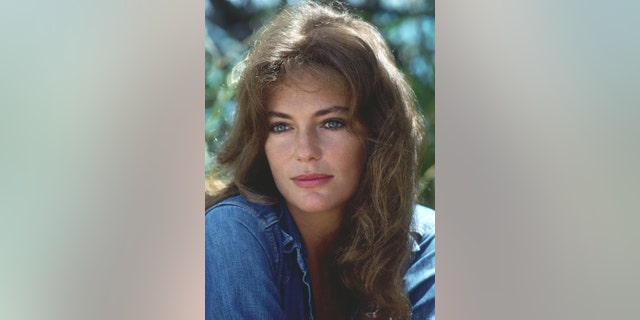 "I remember one point when the director wasn't being very kind to me," she said. "He was bullying me a bit. And Frank said, 'Leave the kid alone. She's got great instincts.' I was really grateful at that time… It wasn't the happiest moment of his life…. But he was very kind. I was told you had to be absolutely ready because he would only do one take. He would never want to do a repeated take — which turned out not to be true. He did two or three takes sometimes."
After "The Detective," "Bullitt" then came roaring in that same year with Steve McQueen. Bisset played his girlfriend Cathy.
"He was a real character in those days," she said. "He was kind of like an alley cat. He liked to get away from the crowds. He didn't like to be stopped. He didn't want to make too much fuss about himself. He would arrive on his motorbike to the set and he would leave on that bike. He would tear off with his head down, heading out to the hills of San Francisco."
But the real jokester proved to be the seemingly serious Paul Newman, with whom Bisset appeared in 1980's "When Time Ran Out."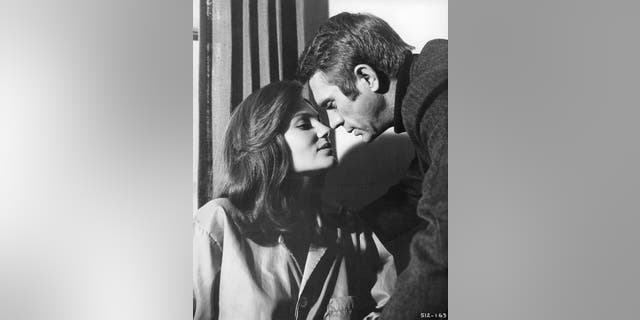 "He used to crack up at his own jokes," she said. "He would start laughing halfway through the joke. He would completely crack up by the time he got to the end of the joke. He would just start telling a joke and then go red in the face. I thought it was cute."
But life on movie sets befriending Hollywood's most sought-after leading men wasn't always smooth sailing. Bisset admitted she wasn't prepared for the attention she received when Newsweek put her on the cover in 1977 and hailed her as a great beauty.
"It was definitely over-flattery," she said. "I was quite embarrassed by it. I didn't believe it. I just ignored it. I thought, 'But what about all the other women? What about all the other millions of attractive women?' It's rude to say that about one person! I guess you have to believe it and I didn't. I still don't. So I didn't pay any attention to it."
These days, Bisset refuses to slow down. In fact, her goal has remained the same throughout her decades-long career: to tell a good story.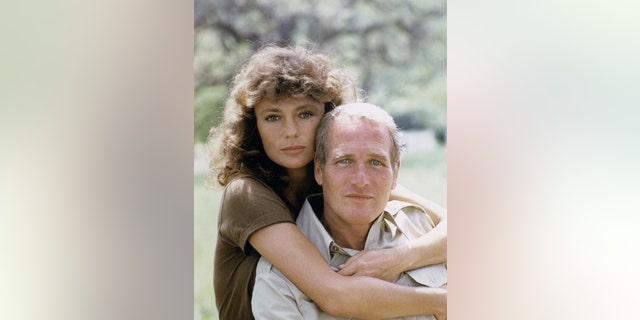 "I'm very interested in characters," she said. "That's really my interest, to look at a character and find out why they might be a certain way. And in life too, I'm very interested in people. I don't have hobbies like many people do. But I find studying people and learning about them to be my favorite thing."