Asia Bibi blasphemy acquittal upheld
http://www.bbc.co.uk/news/world-asia-47040847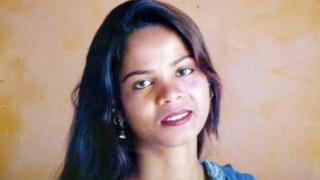 Pakistan's top court has rejected a challenge to the acquittal of a Christian woman on blasphemy charges.
The Supreme Court upheld its decision to overturn Asia Bibi's conviction and death sentence.
She was originally convicted in 2010 after being accused of insulting the Prophet Muhammad in a row with her neighbours.
Asia Bibi has always maintained her innocence in a case that has polarised Pakistan.
The original ruling set off violent protests by religious hardliners who support strong blasphemy laws, while more liberal sections of society have urged her release.
The BBC's Secunder Kermani in the Pakistani capital Islamabad says it is now expected that Asia Bibi will leave the country because of threats to her life.
Her two daughters are believed to have left Pakistan already, and it is expected that she too will now be granted asylum abroad.
She has been held in a secret location since her release for her own security.
The country is braced for further protests by Islamist groups, although a number of prominent hardline clerics held responsible for the unrest last year are currently in jail following a government crackdown.
Asia Bibi spent eight years on death row before the Supreme Court quashed her sentence last October.
Hardliners had petitioned to overturn this ruling.
"Based on merit, this petition is dismissed," Chief Justice Asif Saeed Khosar said in court on Tuesday.